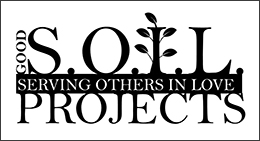 The Hillcrest Family wants to help out whenever we can. Here is a list of needs we know of. If you can help out, please call the contact person listed beside the need.
Posted 6/13/17 – Senior members need to have the carpet in our living room / dining room  removed.  "If you could help, it would be appreciated – sincerely!"
Contact Church Office 325-691-4200

Posted 6/8/17 – Cotton material, rickrack, and seam binding needed for members who are sewing dresses for young African girls in Zambia. The Zambia Medical Mission folks will distribute the dresses. If you have extra, you may place these items in the box by the information table. It takes 1 yard or 1 and 1/4 yards to make sizes 4 and 6.
Contact Church Office 325-691-4200

Posted 5/24/17 – Ride to wound care appointment for woman/member in a wheelchair once a week for a few weeks.
Contact Jack Hardcastle at 325-280-3659

Posted 5/24/17  – Help with medical bills for a member with cystic fibrosis. Donations will be given to a medical fund for this person.
Contact Church office at 325-691-4200

Posted 5/24/17 – Refugee family in need of a bed (king if possible), sauce pans, dishes and coffee table. The wife is arriving from Kenya soon.
Contact Phil Palmer 325-660-4311

Posted 5/26/17 – Christian Service Center needs towels, sheets, washed pillows, can openers, measuring cups and measuring spoons. Please place items in the collection box by the information table.
Needs that have been filled

Need Filled – Posted 6/6/17 – ACU student from Jamaica in need of a bed (queen if possible). This is the daughter past members of Hillcrest. Would like a queen size mattress and box springs because someone gave her a bed frame that size.
Contact Linda Perkins 325-669-3742

Need Filled – Posted 6/2/17 – Ride to DFW airport for Mission team to Zimbabwe on Saturday, June 10, to arrive by 4:15 p.m. to meet their airline departure. If you have a van or SUV and could help with this, please call the church office.
Contact Church office at 325-691-4200

Need Filled – Posted 5/24/17 – Sitting with a member/woman who is in Hospice, two hours from 1-3 p.m. or from 3:30-5:30 p.m., May 25 – June 2
Contact Church Office 325-691-4200